Safe. Family. Driven.
Few contractors can build what TIC builds, the way TIC builds it. We only hire the best — and our family mentality will drive you to continue to be the best. Whether it's cement for our sidewalks and driveways; aluminum for our automobiles; wood pellets for our grills; paper plates for our picnics; food for our pets or the beverages we consume with our friends, our longstanding work in the industrial market touches the tiny details in our daily lives.
But we don't stop there. Since 1974, TIC has served a wide range of impactful markets both in the United States and abroad, including:

Power
Oil, Gas and Chemical
Mining
Industrial Process
Agricultural Engineering and Construction
Marine
Heavy Civil
General Maintenance Services.
START YOUR CRAFT CAREER TODAY
Call us: (800) 424-0156
TIC Craft Job Line live hours are Monday-Thursday 7 a.m. to 5 p.m., and Friday 6 a.m.-5 p.m. All hours are in Mountain Time. Voicemails are returned in a timely manner.
Text us: (833) 281-5273
Let us know your name and the best time to reach you.
Complete your profile:
Keeping this up-to-date lets us know your availability, skill set and preferred work locations.
Stay connected:
Download the TIC Craft News and Information app.
Search "TIC Craft News" in your device's app store.
Connected.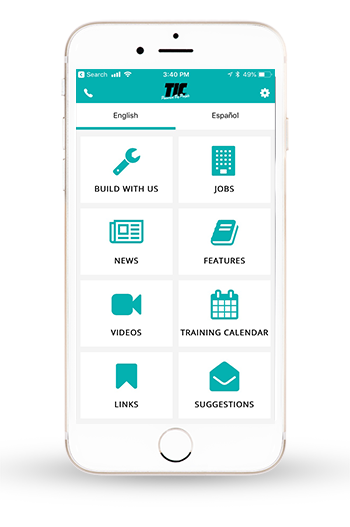 As a direct-hire contractor, we wouldn't be the company we are today without our homegrown craft workforce.
Stay connected to the latest project news and company information — download the TIC Craft News and Information app today.
Android: Click Here To Download
iPhone: Click Here To Download
Or search "TIC Craft News" in your device's app store.