Total rewards package
As a direct-hire employer, we offer all our employees more than a paycheck. In addition to competitive wages, employees receive access to award-winning training, as well as paid time off (PTO) and full benefit packages — including health, dental and vision insurance and 401(k) retirement savings, complete with a company match program.




Driven. Determined. Skilled.
Take you career to new heights with our company-sponsored training programs. Our NCCER-accredited curriculum can help you accomplish your goals — and get paid while you are doing so. Programs like our Accelerated Journeyman Development Program (AJDP), TIC's premiere Corporate Craft School, will take your career further faster than if you tried to develop it on your own. It is a privilege, not a right, for craft to attend the company-sponsored training programs. As a merit-based contractor, we accept the employees who show the most determination, drive and skill into our training programs.



Connected.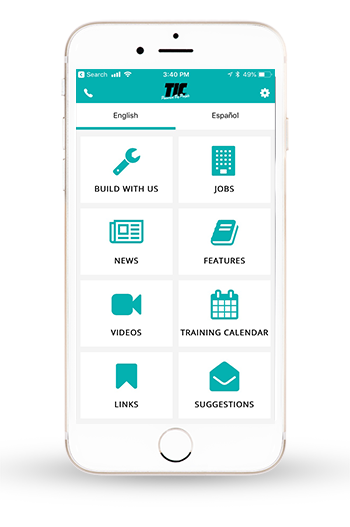 As a direct-hire contractor, we wouldn't be the company we are today without our homegrown craft workforce.
Stay connected to the latest project news and company information — download the TIC Craft News and Information app today.
Android: Click Here To Download
iPhone: Click Here To Download
Or search "TIC Craft News" in your device's app store.
Ready to take the next step?
Join our talent community.